VP Project Manager, Societe Generale
James Green is an intrapreneur within Societe Generale who helps C-Suite decision makers who want to be the clients trusted, and valued, partner while providing a proper holistic view of their client's reputation by combining public and private data.
Before starting as an intrapreneur, James worked for 20+ years as an innovator and project manager within the investment banking, financial institution, sector. After a successful career helping day traders and key decision makers, James now advises on the reputational risk of their clients.
When not in the office James enjoys playing/watching rugby with his son, baking, and time with his family learning all the history and culture England (London) have to offer.
You can reach James at james.green@sgcib.com or on LinkedIn at www.linkedin.com/in/jamesgreenuk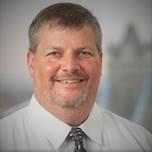 My Sessions
The Tools of First Resort: Fighting fraud and friction with behavioural analytics and Machine Learning
Wednesday 8th December 2021, 15:15 - 16:00 AM GMT