CIPP-E-US-CIPM-FIP, Propietario at DAVARA ABOGADOS
• PhD, Law Degree and B.A., Economics, Universidad Pontificia Comillas de Madrid (ICAI-ICADE), Spain.
• Attorney at law in Mexico and Spain.
• Founding partner and CEO of Davara Abogados, law firm specialized in digital law, technology, and innovation.
• Privacy professional certified in Privacy Management, European Law, USA law, and Fellow in Privacy (CIPP/E, CIPP/US, CIPM & FIP) by the International Association of Privacy Professionals (IAPP).
• Vice President of the National College of Lawyers of Mexico (INCAM).
• Secretary of the Board of the Internet Association in Mexico (AIMX).
• Privacy Champion in the American Chamber of Commerce in Mexico.
• Professor of Law at ITAM in Mexico City and Invited Professor to different Universities (domestic and abroad).
• Panelist, Lecturer and Expert in more than 300 specialized fora in Mexico and abroad.
• Author and co-author of more than 15 books and more than 100 specialized papers and essays.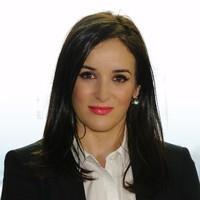 My Sessions
How US Companies Should Approach Latin American Privacy Compliance
Wednesday, 26 January, 14:00 PM - 14:45 PM (Brasilia Time) | 17:00 PM - 17:45 PM (UK Time)