Director ESG and Sustainability, Modulaire Group
Inder's experience includes Board Level ESG and Sustainability, Change Management, and Strategy Development and implementation. Experienced working in a variety of cultures and geographies, both in the service and manufacturing sectors.
Inder is currently the Director of ESG and Sustainability at Modualire Group, where he is the leading ESG in 25 countries. Modulaire is the leading modular services and infrastructure provider in Europe and APAC, serving over 50,000 customers. He has designed and led the blueprint strategy for the ESG called "Loops Within Loops", focusing on the Circular Economy, Net-Zero, Low carbon products, and Natural & Social Capital. In 2021 he helped achieve a 2.75 billion euro sustainability linked loans and bonds.
Inder was the former Head of Sustainability for Nestlé and provided sustainability expertise on key brands such as Nescafé and KitKat for several years. He created innovative programmes; integrating organisational systems, supply chains, and stakeholders that resulted in various awards; FDF Gold Environment Award, Nestle awards for Sustainability, Finalist for "Sustainable Leader 2013, winner of the "Environment Efficiency Award" 2014," and "Ethical Sourcing Award 2014". He has chaired various groups for the FDF, Environment Agency, and WRAP.
He is a regular speaker on ESG and sustainability, giving talks at conferences and universities. He was recently selected to join the Race to Zero Criteria Consultation Working Group.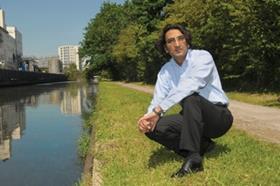 My Sessions
A Proactive Approach to Implementing your ESG Strategy
8 March 2022, 09:45 - 10:30
Practical Steps for ESG: How to embed Environmental, Social Sustainability and Governance Across A Global Institution
9 March 2022, 15:45 - 16:30