Managing Director, EMEA, OneTrust
Ian Evans serves as Managing Director for EMEA at OneTrust, the largest and most widely used technology platform to operationalise privacy, security, data governance, and compliance programs. Ian is a diversified senior executive with 20+ years of experience in data privacy and CRM technology applications and services. In his role, Ian supports thousands of multi-national brands across the European, Middle Eastern, and African regions, leading the delivery of technology solutions to secure and privatize customer and employee personal information under new privacy and security regulations.
Prior to OneTrust, Ian served as Vice President and Managing Director for EMEA at AirWatch (acq. by VMware in 2014 for $1.54B). AirWatch now serves more than 20,000 global customers and is recognized as the undisputed market leader in enterprise mobility management.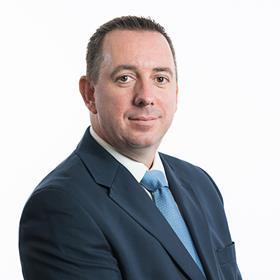 My Sessions
September 22, 11:00AM (BST)
Global Data Protection and Privacy Law Developments: What Lessons Have Enterprise Organisations Learned from the First Three Years of The GDPR