Director, Financial Crimes Compliance
For over 20 years Hemanshu has helped organisations to break through financial crimes and take their compliance function to the next level in the areas that matter most: economy, environment and people.
He helps organisations apply data analytics to bring out the synergies of technology, AML, business, operations, controls and human intelligence to build strong and successful transactions surveillance teams.Hemanshu has worked with visionary leaders, industry veterans and talented young professionals across industries, levels and geographies in different capacities.
His specialities include:- Passionate Financial Crimes Investigator, Leader and coach trained in Finance, Law, AML/CFT, Taxation, Audit and Marketing.
23 years experience in Transactions Surveillance, Controls, Data Analytics, Investigations and Audit in Banking, Insurance, Telecom, Real Estate and Advertising industries
End to End proficiency of setting up Transactions Monitoring function and global stakeholder management with Effective collaborator across functions
Led thematic investigations, change management, devised industry best practices
Trained over 1,000 analysts on investigation techniques and report writing
Strong grasp of economics, banking products and business models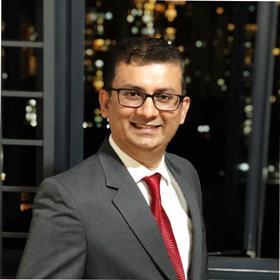 My Sessions
Getting to Grips With The Complex Web of Financial Crime
4 May 2022, 10:00 - 10:50 BST