Helène joined ING in May 2019 as part of ING's Global KYC organisation, which aims to connect our KYC activities across the bank to support our objective to be compliant with KYC regulations and protect the bank and our customers against financial economic crime.
Scope includes KYC activities like CDD, pre-transaction screening, name and adverse media screening, transaction monitoring, interbank collaboration and public private partnerships for the customer segments Mass Retail, Private Banking & Wealth, Self-employed & Micro, SME and MidCorp.
Previous positions at ABN AMRO, Rabobank and ING in KYC, Regulations (ao GDPR, MiFID II), Corporate and Private Banking, Asset Management, Financial Engineering and Derivatives.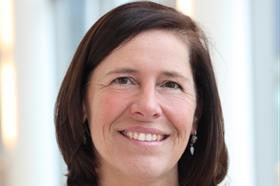 My Sessions
Oct 27, 2021 2:45 PM
Knowledge is Power
The development of KYC utilities and data sharing prospects, and their role in improving private sector insight into financial crime risks.