Security Solution Area | Specialist Team Unit (STU), Microsoft
Harry serves as Cybersecurity Executive in Microsoft Hong Kong. Harry brings with him more than 20 years of experience in IT and Information Security including solution selling and consultancy in the Greater China region. Prior to his current role, Harry was Director, Cyber Security of Singtel. He was responsible for managing overall Cyber Security business in Hong Kong. Harry also held several key positions with a variety of IT vendors including Dimension Data, NTT Security, Verizon Terremark and Symantec.
Harry holds Master degree and Bachelor Degree in Engineering from the Chinese University of Hong Kong. He is also a Certified Information System Security Professional (CISSP) and Certified Cloud Security Professional (CCSP). In security community, Harry is Deputy-Chairman (Hong Kong) of Cloud Security Alliance (Hong Kong & Macau Chapter).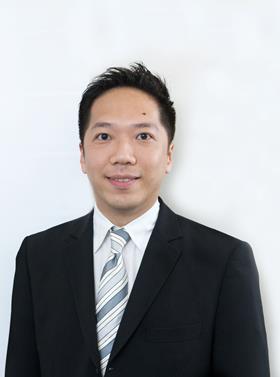 My Sessions
Microsoft Sponsored Session
Tuesday 15 March 2022 - 09:00 - 09:30 AM (CST) | 01:00 - 01:30 AM (UK Time)
Are You a Critical Information Infrastructure Operator?
Tuesday 15 March 2022 - 12:30 - 13:15 PM (CST) | 04:30 - 05:15 AM (UK Time)