ESG Advisor, Dutch Founders Fund
Harald Walkate is the founder of Finding Ways Ahead, an independent ESG and impact investment advisory firm. From 2019 to 2021 he was the Head of Responsible Investment (ESG) and member of the Executive Committee at Natixis Investment Managers. Prior to that, he worked for Aegon for fifteen years in different capacities, lastly as Global Head of Responsible Investment at Aegon Asset Management.
His work in ESG has included working with portfolio managers and analysts to integrate ESG considerations into investments, active ownership, policy and organizational issues, and identifying positive impact investment opportunities within different asset classes, with a particular focus on blended finance.
Harald is also a Senior Fellow with the University of Zurich Center for Sustainable Finance and Private Wealth (CSP) and a regular contributor to University of Cambridge Institute for Sustainability Leadership (CISL) programs. He was also an advisor to the Impact Management Project and is on the board of the AIF Center for ESG and Sustainable Finance.
Harald speaks regularly at conferences and seminars on the topics of responsible investment, impact investment and social enterprise. A former corporate attorney, Harald also has significant experience in international business development and M&A and holds a law degree (Leiden University) and an MBA (University of Chicago Booth).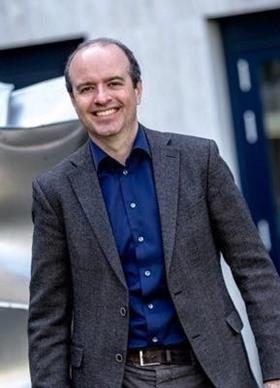 My Sessions
COP26: Climate trends and implications for companies
8 March 2022, 10:30 - 11:15