ActiveNav: Sensitive Data Discovery and Protection at Scale
ActiveNav is the data privacy and governance software provider and innovator of DMaaS (Data Mapping as a Service.) With ActiveNav, enterprises, federal agencies, and public sector entities can map, clean, classify, quarantine, and delete sensitive, redundant, obsolete, and trivial data. Hundreds of leading companies and government agencies trust
ActiveNav to help them control sensitive data and support compliance with various data privacy regulations such as the CCPA and GDPR. ActiveNav is headquartered in the DC metro area and has offices in Europe and Australia.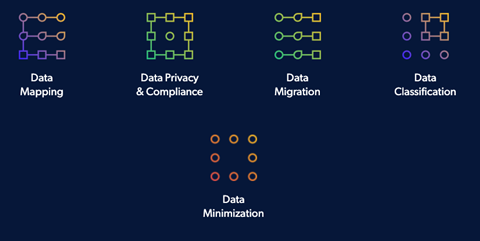 The Business
With the steady stream of high-profile corporate data breaches, and revelations of monetisation of personal data, consumers are increasingly concerned about how their personal information is being captured, shared, stored and deleted.
The strengthening of global data privacy regulations such as Europe's General Data Protection Regulation (GDPR) and the California Consumer Privacy Act (CCPA) in the United States reflects this societal change - with corporate data governance under increasing regulatory scrutiny.
After extensive reviews of the vendor landscape, Active Navigation stood-out as a clear leader with remarkable product innovation, an experienced management team and an impressive list of customers.

Source: Mobeus