Author and Founder, "The Dark Money Files"
Graham has worked in financial services for the past twenty-five or more years, latterly providing expertise to a number of high-profile banks in relation to their financial crime control frameworks. He has written the due diligence policy for one global bank and contributed significant expertise to many others.
He works closely with a large number of investigative journalists in both print and broadcast media, helping them to identify and write about organised crime and corruption specifically in respect of the use of legal entities (companies) for laundering the proceeds of their crimes. He was deeply involved in the analysis and reporting of the Danske Bank scandal and the FinCEN files.
Graham is well known in the industry as one half of "The Dark Money Files" podcast which has rapidly acquired pre-eminent status within Financial Crime Compliance departments and beyond for explaining a wide range of technical subjects in a light hearted and easy to understand manner.
Graham regularly speaks at in-house and public events to raise awareness of the close links between financial crime and the organised criminal gangs and corrupt individuals who are responsible for so much of the dirty money entering the financial system and, in particular, the role of UK entities in enabling this.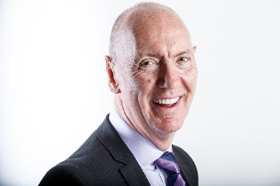 My Sessions
Risks on the Tech Edge Sponsored by Exterro & Biocatch
Oct 28, 2021 9:15 AM