Author of Inclusive Intelligence book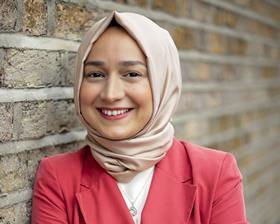 Furkan Karayel is multi award winning diversity and inclusion speaker and author of the best selling book "Inclusive Intelligence: How to be a Role Model for Diversity and Inclusion in the Workplace". Furkan lectures at the Equality, Diversity and Inclusion Master's program at Dún Laoghaire Institute of Art, Design and Technology. Her passion is leveraging women-in-tech leadership, diversity and empowering female founders globally.
Furkan founded Diversein.com after 10 years of software engineering experience in multinational tech companies in Ireland. She has been honoured with "Speaker of the Year", "Diversity and Inclusion Role Model in Business" and "Trailblazer" Awards. Additionally, Furkan is an active speaker at international events where she shares her learnings about experiences of the tech world as a woman, her recommendations for inclusive leadership and the power of diversity and inclusion in the workplace.