Head of Customer Security and CSP programme Director, SWIFT
Frank Versmessen is SWIFT's Head of Customer Security and CSP programme Director. This programme was introduced to support customers and drive industry-wide collaboration in the fight against cyber fraud.
Customer Security is responsible for the CSP security framework, the customer attestation and assurance processes, and supervisory reporting.
Between 2014 and March 2019 Frank was Head of Regulatory Affairs at SWIFT. In this role Frank and his team were responsible for monitoring the global regulatory landscape, for liaising with regulators, and for identifying regulatory-related issues and opportunities.Previously, Frank was the Global Head of Post-Trade at SWIFT focusing on equities and fixed income. In this role, Frank was based in Singapore, and was responsible for developing SWIFT's global strategy in post-trade services.
Between 2000 and 2010, Frank headed various roles within SWIFT's securities markets division, looking after large infrastructure initiatives, which included projects with major securities market infrastructures in EMEA, Asia and the Americas.Frank joined SWIFT in 1996.
He introduced the ISO 15022 standards concepts and worked on a range Trade Initiation and Confirmation, Settlement & Reconciliation, Corporate Actions and Collateral Management projects.
Prior to joining SWIFT, Frank worked at Euroclear Bank in IT and Product Management functions.Frank holds a Master's degree in Polytechnic Engineering from the University of Leuven (Belgium).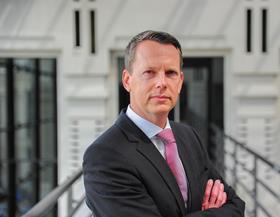 My Sessions
Institutional Fraud Prevention, it takes a network.
Oct 27, 2021 8:00 AM