PrivSec & GRC Connect London will provide a platform that allows organisations to address the cumulative nature of risk, unite disparate GRC specialties and create a compelling 'deep dive' agenda led by subject matter experts and thought leaders.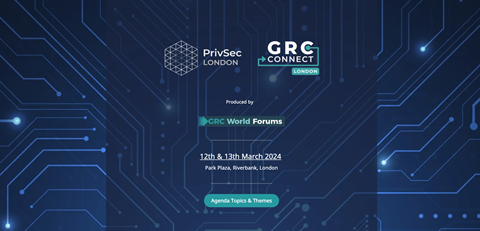 These co-located events will feature thought leaders, industry experts and senior professionals from world- renowned companies sharing their knowledge, case studies and experience - and providing insightful, actionable content to an audience of end user professionals.
More than a conference, more than an expo…
PrivSec & GRC Connect London will be a gathering of the most influential GRC, data protection, privacy and security professionals, to present, debate, learn and exchange ideas.
12th & 13th March 2024, Park Plaza, Riverbank, London
GRC, data protection, security and privacy professionals face ongoing challenges to help mitigate risk, comply with regulations, and help achieve their business objectives - they must…
Continually adopt new technologies to improve efficiency and effectiveness.
Build a culture of compliance and risk awareness throughout the organisation.
Communicate effectively with stakeholders and keep them informed of GRC activities.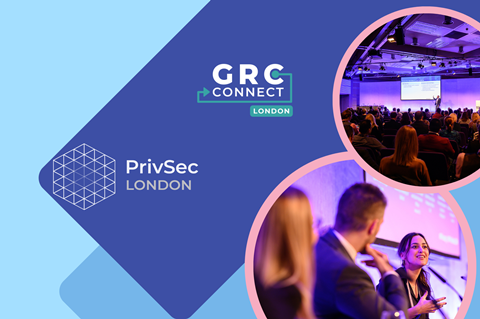 Privacy, Data Protection & Security Theatre
UK Data Protection Bill No.2 – What haschanged?
Online Advertising and Privacy Regulation: what is and isn't working
Cyber Risk Management Outlook: Prepare for2024
A runaway train? Generative AI and the concerns for PrivSec professionals
A constant State of Cyber-Fear: is our Criticalinfrastructure equipped?
Attack surface and exposure management
Sharing and Caring: Privacy Risks of Third-Party Data
Ransomware Tabletop Exercises: Steps to Improve your Company's Responsiveness
Data Governance for DPOs: merging Compliance and Privacy
Threat Detection, Investigation and Response:what are we missing?
Ethical AI in principle: Innovation overtaking human privacy rights
Governance, Risk & Compliance Theatre
Making Life Easier for Risk & Audit Executives:Technology for Managing Organisational Risk
A new Governance model: How GRC practices can be leveraged to support ESG goals
What keeps CROs awake at night?Advocating for your Compliance Program: proactive Strategies for 2024
Effective Whistleblowing Arrangements: A Global GRC Priority
Efficient TPRM and ERM for Business Growth
Navigating the Storm: A GRC toolbox for a Resilient Future
Mitigating Future Risks: how to anticipate and overcome Reputational Exposures
Key Risks in Artificial Intelligence: Bias,Discrimination and other Harms
Compliance by Design: bridging the Gap between Regulations and Employee Conduct
Bridging the Silos: The Importance of Holistic Risk Management