There is no doubt - humans are warming up the planet. The Intergovernmental Panel on Climate Change (IPCC), the world's leading authority on climate science, has issued its starkest warning yet saying that temperatures are likely to rise by more than 1.5C bringing widespread extreme weather.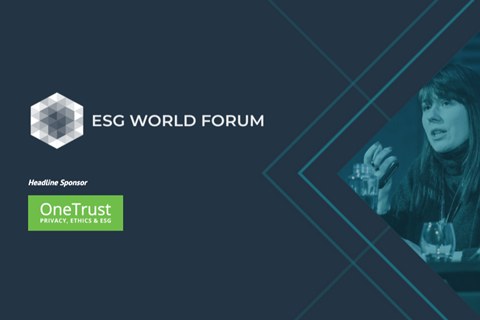 Following on from the 2021 United Nations Climate Change Conference in November, COP26, ESG World Forum will take place digitally as a livestream experience on 7 & 8 December 2021 and deliver insights into the effects the COP26 conference is set to have on organisations around the globe.
The forum will also address the social criteria of ESG - and explore how a company manages its relationships with employees, suppliers, customers, and the communities where it operates.
In addition the forum will look into governance performance, and how organisations can improve their structure and oversight, cyber risk and systems, transparency and reporting as well as their codes and values.
Plus much more across the two-days.
Join ESG World Forum on 7 & 8 December 2021
2 Days
30+ Speakers
12+ Sessions
ESG World Forum will be launching in-person events in 2022 as part of the Digital Trust Europe series.
Attending ESG World Forum will ensure you are up to speed with the very latest industry insight, knowledge, and analysis to support your organisations efforts in environmental, social and governance.
Benefits of attending:
Take away actionable insights and best practices to deploy immediately
Gain instant access to a content-packed library to browse in your own time
Have your questions answered by leading experts from within your region and industry
Discover fresh perspectives and understanding to give you competitive edge
Improve your understanding of the current and future ESG landscape
Activate discounts to future in-person forums and meet-ups
ESG World Forum will explore topics including:
Heightened Focus on Climate Change Risks
ESG Goal Setting and Accountability
Workplace Diversity Under Scrutiny
Reshaping of Human Capital Management
Supply Chain Sustainability and Resilience
New Expectations for "Active" Board Oversight
Accelerating Disclosure and Moving to Assurance and Integration
Supply Chains and the Future of ESG
ESG's Role in a Post Pandemic Recovery
ESG in the Age of Cybersecurity
Financing the 1.5 °C Pathway
Applying the Learning from COP26 to your ESG Programme