New rules brought in the UK will see up to 4,500 more lawyers from diverse backgrounds eligible to become judges, under plans recently announced by the UK government.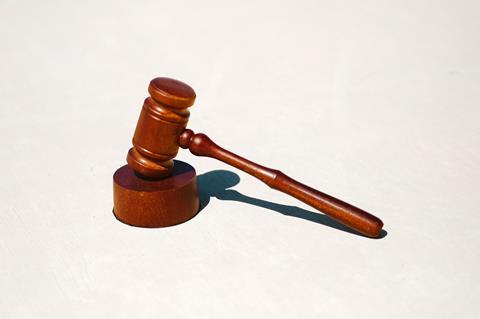 Upon gaining seven years' experience, Chartered Institute of Legal Executive (CILEX) lawyers will be able to apply to become Recorders and Judges of the Upper Tribunal, hearing complex civil, family, crime and tribunal cases.
Those appointed as Recorders would be able to preside over cases in the Crown Court, sentencing some of the most serious offenders, while those appointed as Judges of the Upper Tribunal would deal with a range of appeals on issues such as immigration and tax.
Chartered Institute of Legal Executive lawyers are not required to hold a university degree and gain their legal qualifications while working. They are more diverse in terms of gender and social background than other legal professionals and many join the profession mid-career or following a break.
Previously, they could only apply for judicial roles overseeing less complex cases in the civil, family and magistrates' courts and the first-tier tribunal.
The move will increase the number of judicial roles that legal professionals from under-represented groups can apply for – better reflecting modern, multi-cultural, twenty-first century Britain.
Lord Chancellor and Justice Secretary, Alex Chalk, stated that providing more opportunities for experienced lawyers from a range of backgrounds to join the bench strengthens the judiciary and the rule of law.
Chalk emphasised how the important reforms aim to broaden eligibility and ensure the judiciary can benefit from a wealth of experience.
Justice Minister Mike Freer expressed that the goal is to build a legal system that truly reflects the range of voices in society. He highlighted how this change demonstrates the significance of the broader legal profession in breaking down barriers and increasing eligibility as they recruit more diverse judges.
Chartered Institute of Legal Executive lawyers represent a wider range of society than the judiciary and broader legal profession. Women make up 77% of Chartered Institute of Legal Executive lawyers while 41% of judges are female.
In addition, just 6% attended a fee-paying school, compared to a third of barristers and 45% of Recorders.
CILEX Chair Professor Chris Bones said:
"Women and ethnic minorities are currently under-represented in our judicial system and we need a judiciary that is representative of the society we live in to promote confidence in the rule of law. As one of the most diverse parts of the legal profession, CILEX is a key solution to accessing talent of greater diversity.

"Judicial appointments should be based on merit and all lawyers regardless of their professional title should be able to apply for all judicial roles they are trained and competent to perform."
Balancing the risk
As organisations everywhere move to promote fairer working environments, it has never been more important to prioritise DEI (diversity, equity and inclusion) initiatives.
The issue takes centre stage at #RISK Sustainability zone in association with Pinwheel, in the ESG Theatre at #RISK London, where attendees can learn more about the issues that matter in the modern workforce, including DEI, mental and physical health, Working from Home (WFH), cultural change, and much more.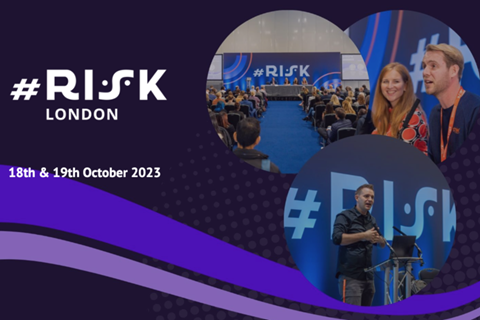 Taking place October 18 and 19, #RISK London brings high-profile subject-matter experts together for a series of keynotes, engaging panel debates and presentations dedicated to breaking down the challenges and opportunities businesses face in times of unprecedented change.
"#RISK is such an important event as it looks at the broad perspective or risk. Risks are now more interconnected and the risk environment is bigger than ever before."
Michael Rasmussen, GRC Analyst & Pundit, GRC 20/20 Research
Register your place at #RISK London today