ESG World Forum, 7-8 December 2021, featured over 30 speakers across 15 sessions sharing industry insight, knowledge, and analysis to support efforts in environmental, social and governance.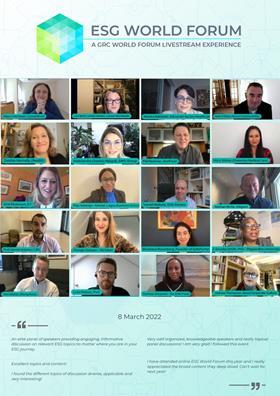 Download the ESG World Forum Post Event Report below.
ESG World Forum will be launching in-person events in 2022 as part of the Digital Trust Europe series.
ESG Global will return on 8 March 2022- ensure your organisation has the latest advice, guidance and strategies for your ESG programme by registering today.
Supporting documents
Click link to download and view these files
White Paper | PDF, Size 7.41 mb