CIPM, Partner, Fujae Partners
Dr. Dong is a partner of FuJae Partners. He has 18 years of experience in the areas of tech law, data privacy, intellectual property, and cross-border investment.
Dr. Dong is experienced in designing and implementing data and privacy programs for multinational companies. He is a key member of China's earliest state-sponsored research project on personal information protection (in 2005). Being a senior in-house counsel, Dr. Dong has designed, overseen and managed Ant Financial Services Group's data-related legal matters in 12 jurisdictions across the regions of Greater China, Asia-Pacific and South Asia. Before that role, he already worked with Baker McKenzie for over 7 years. In the early stage of his career, he was a residential fellow for the Berkman Klein Center for Internet and Society at Harvard University, advising the center's programs on cyberspace regulations and digital laws in Asia.
Dr. Dong is one of the rare lawyers in China who have managed large volume datasets in person. He reviewed numerous mobile applications (APPs), software programs, e-payment tools, e-commerce platforms and other products for various legal purposes, such as data compliance, IP clearance, investment due diligence, government license applications or dispute resolution. He is experienced in communicating sensible solutions to corporate executives, product managers, and other business functions.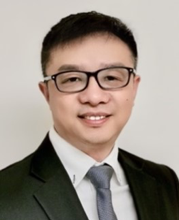 My Sessions
Making Sense of China's Privacy and Security Laws
Tuesday 15 March 2022 - 08:00 - 08:45 AM (CST) | 12:00 - 12:45 AM (UK Time)