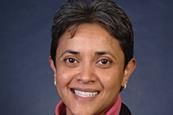 Opinion
Hemma Prafullchandra is Chief Technology Officer of Microsoft M365 Security and Compliance at Microsoft.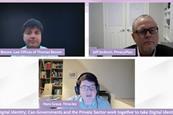 Video
This panel will explore the needs for digital identity schemes, the usage of biometric ID systems and what the future collaboration of the Public and Private sector will look like to advance these technologies.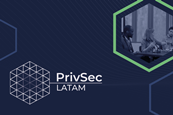 News
Latin America's turbulent economy has created significant uncertainty for enterprises operating the region. But two things are clear: the adoption of digital tech and the increase in digital regulation are both rapidly accelerating.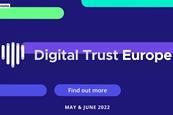 News
According to legendary marketer, Seth Godin "The digital asset that matters is trust. Awareness first, then interaction, and maybe a habit, but all three mean nothing if they don't lead to permission and trust. The privilege of connection. Everything else is slippery."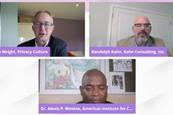 Video
As data increases for the majority of companies, there are a great deal more challenges. Question marks remain around cloud storage and data retention.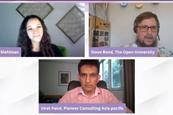 Video
Understanding that Saas, and Privacy and Data Protection Issues with the Adoption of SaaS. Software-as-a-Service (SaaS) is not just a cloud-based delivery model, but also a service that allows organizations to cater to their IT service management needs.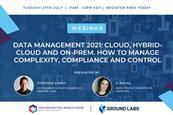 Webinar
Privacy and security of personal data used to be a reasonable assumption for customers. However as organizations large and small continue to suffer data breaches, this is no longer the case.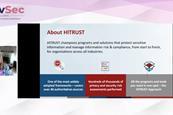 Video
An overwhelming number of businesses today are choosing the cloud to host software applications, govern IT workloads, and assist with facilitating rapid technology innovation. Unfortunately, along with the cloud comes ambiguity regarding data security responsibilities.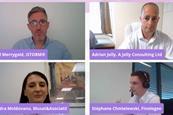 Video
Digital transformation is happening rapidly, but businesses have to be extra careful not to put their digital assets at risk.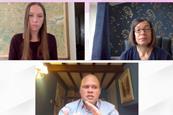 Video
Digital technology is transforming the way businesses operate around the world and data has never been able to be shared so quickly and easily in real time. However, the General Data Protection Regulation requires data usage to be lawful, fair and transparent, with strict requirements to minimise and limit the purpose of data.