To mark four years since the GDPR came into effect, Privacy Culture Limited & GRC World Forums in partnership with PICCASO are delighted to launch the inaugural PICCASO Privacy Awards to recognise and celebrate the many extraordinary achievements of the wide community of privacy professionals.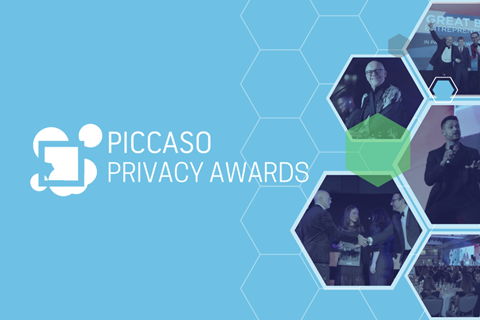 Privacy and data protection have never been more important. As the digital economy develops and the importance of data in all aspects of our lives increases, safeguarding and trusted use of personal data has become a key business, societal and government responsibility globally.
Since the GDPR took effect in May 2018, the focus on privacy, fair personal data handling and supporting individuals' personal data rights have transformed organisations and wider society.
Individuals from across business, academia, public sector and civil society have driven this transformation—motivated by the need to defend human rights, respect the law and build trust with their customers.
"I am thrilled with the launch of the PICCASO Privacy Awards and the opportunity to recognise and celebrate the talent, innovation and achievements of the privacy professionals who work so tirelessly to advance privacy and data protection across our businesses, society and public sector. Every day they are breaking new ground and tackling novel challenges as our use of data quickly evolves – well done for all you do to advance best practice in data use."

– Vivienne Artz OBE
The PICCASO Privacy Awards will recognise the people making an outstanding contribution to this dynamic and fast-growing sector—from the professionals ensuring their companies meet increasingly complex legal demands to the academics and engineers pushing privacy thought leadership and innovative protections forward.
Fifteen awards categories will honour both organisations and individuals that are shaping the present and future of privacy and data protection, including:
Best Privacy Programme
Privacy Champion
Best Innovative Privacy Project
Privacy Team of the Year
ESG Privacy Initiative
Awards will be decided by a judging panel of some of the most notable experts and leaders across each award category.
The awards ceremony will take place on 8 December 2022 at the Grosvenor House Ballroom, London, and will feature keynotes from high-profile individuals in the privacy sphere.
To find out more about this prestigious event, go to piccasoprivacyawards.com. The deadline for nominations is 16th September 2022.
About Us:
PICCASO stands for Privacy, Information, Change & Culture Awareness Societal Organisation. It is a not-for-profit special interest group founded by Privacy Culture Limited, with the aim of helping the privacy industry to grow in maturity and capability through a combination of thought leadership and practical shared experience about why (and how) a culture of privacy can be embedded into organisations, and how privacy culture should be at the heart of privacy compliance & strategy.
Privacy Culture Ltd. offers a wide range of specialist services in the data privacy and security sectors including expertise in the fields of cyber security, privacy law, GDPR, culture and awareness.
GRC World Forums is a trusted information source for GRC professionals worldwide. Through websites, in-person events and livestream experiences, the company has built a network of thousands of individuals from across privacy, security, and other areas of GRC.