Co-Founder and Chief Innovation Officer, Ketch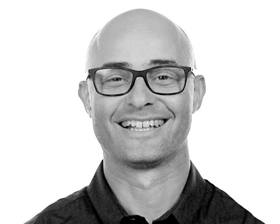 Yacov Salomon is a recognized authority in the fields of machine learning and AI, and a seasoned technology executive who has built industry-leading innovative technology and teams at startups as well as Fortune 500 companies across multiple verticals. Prior to Ketch, Yacov was VP of Engineering at Salesforce Marketing Cloud leading the AI/ML and analytics engineering group, and VP of Data Science at Krux (acquired by Salesforce).
Before that, Yacov was Head of Data-Science at Big-Commerce (NASDAQ: BIGC) and Head of Data-Science at Brandscreen. Yacov lectures on Machine learning and AI at UC Berkeley and holds a Ph.D. in mathematics from the University of Melbourne, Australia.