Resolution Consultant, The TCM Group
Chukwunonso Okoro is a multi-lingual practitioner of Fraud Risk Management offering more than 15 years of experience focused on forensic investigations; fraud management strategy; digital forensics as well as the design, deployment, and management of Whistle-blowing facilities. He has performed or led more than five hundred forensic investigations involving multi-disciplinary investigation teams in large multinationals across more than ten countries including the United Kingdom, Cambodia, Nigeria, Uganda, Ghana, Cameroon as well criminal investigations in the Economic and Financial Crimes Commission (EFCC) of Nigeria.
Chukwunonso is adept at developing and deploying investigation training programs, advising on, and establishing ethics & compliance programs. He has conducted investigations with more than six international Law Enforcement Agencies including the Federal Bureau of Investigations, the United States Secret Service, and the Serious Fraud Office of the United Kingdom. He has made keynote presentations focused on Cybersecurity, Occupational Fraud and Digital Forensics at international conferences across Africa, Asia, Europe, and the USA. He has a Masters Degree in International Law and is an alum of the Korea National Police University, South Korea and the International Law Enforcement Academy, Botswana.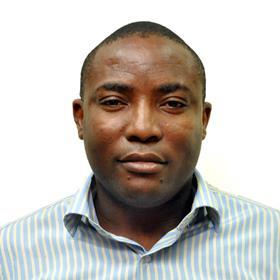 My Sessions
An Examination of the Geopolitical Landscape in 2022 and What This Means for Compliance Programmes
5 April 2022, 12:00 - 12:45 GMT