Information Governance Officer, High Speed Two (HS2)
I'm from Luxembourg and have lived in England, Wales, Germany, and Scotland.
Data, Training, Words. I'm an educator in information governance. I translate technical knowledge for lay audiences. I'm an explainer, specialist, and implementer. I'm excellent at training people and I love linguistics.
Outside of my role at HS2, I am a mentor and reverse-mentor, I sit on our workplace forum, and I am involved in our access and inclusion staff network.
I have worked in the public, private, and non-profit sector; I have worked in higher and adult education, in fintech, infrastructure, the medical device industry, and the NHS.
Please come and say hi and let's swap East Asian recipes!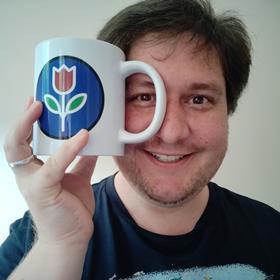 My Sessions
Fighting Fincrime: Getting the Right Balance Between Technology, Regulation and the User Experience
6 April 2022, 15:00 - 15:45 GMT