Partner and Head of Data Privacy and Technology, Chediak Advogados
Lawyer and Partner at Chediak Advogados. Head of Data Privacy and Technology. Compliance Specialist (CCEP-I). Researcher and law professor at the Research Center For Corporate Criminal Law and Compliance of Rio de Janeiro State University (Uerj). Member of the Advisory Network of Freedom online Coalition (FOC-AN). PhD candidate and Master in Law (Uerj). Specialized in Law and Technology (UC Berkeley).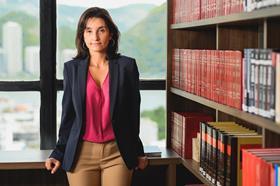 My Sessions
Biometric Identification: Is Latin America Sleepwalking Towards Widespread Biometric Surveillance?
Wednesday, 26 January, 12:00 PM - 12:45 PM (Brasilia Time) | 15:00 PM - 15:45 PM (UK Time)