Environmental, social and governance (ESG) is thriving as consumers, investors, and employees demand that businesses take responsibility for sustainability and social justice.
This award will celebrate the ESG team that has done the most to further the aims of the movement—by identifying, implementing and reporting on its company's ESG goals.
Judges will look for the ESG teams who can best evidence their effective communication and collaboration skills and whose work demonstrates their ability to meaningfully improve their company's ESG metrics.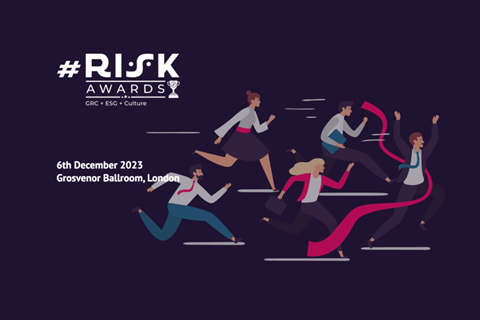 The #RISK Awards will acknowledge and celebrate organisations, teams, and leaders from all aspects of governance risk and compliance (GRC) at a glittering gala final in London's West End.
6th December 2023, London
Register your interest & Find Out More