Risk management needs to be a collaborative exercise, there's now no such thing as "business as usual" and risk leaders need to be recognised and championed.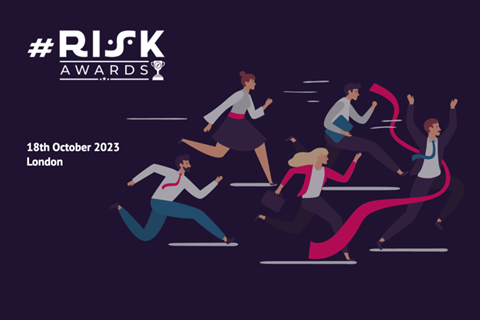 The Global Risk report from the WEF says we can 'expect the next three years to be characterized by either consistent volatility and multiple surprises or fractured trajectories that will separate relative winners and losers.'
There is rising pressure on all risk management functions.
The #RISK Awards will acknowledge and celebrate organisations, teams, and leaders from all aspects of governance risk and compliance (GRC) at a glittering gala final in London's West End.
More Information about this award category is coming soon.
18th October 2023, London
Register your interest & Find Out More