Head of Sustainability & Risk Governance, Link REIT
Dr. Calvin Lee Kwan is currently Head of Sustainability and Risk Governance at Link Asset Management Limited, manager of one of the world's largest retail focused real estate investment trusts. He is responsible for developing and executing the Group's long term sustainability strategy and oversees progress by implementing a dynamic, decentralized risk management system. Under his "Business as Mutual" approach, Link has become a recognized leader in sustainable finance and climate action with the latest initiative to achieve Net Zero by 2035.
He is co-chair of PRI's real estate advisory group, and steers the group's efforts on contemporary business issues including developing TCFD-compliant reporting methodologies, measuring positive impact and identifying climate related social challenges.
Dr. Kwan earned a BS in Business Administration and Biochemistry from the University of California, Riverside, Master and Doctorate degrees in Environmental Science and Engineering from the University of California, Los Angeles, an EMBA from Kellogg School of Management at Northwestern and HKUST and is completing a Juris Doctorate at CUHK.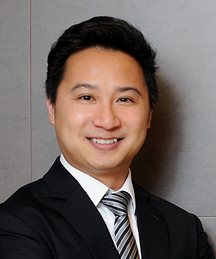 My Sessions
Governance structures: Effectively making sure senior management is collectively responsible for the integration of sustainability
8 March 2022, 12:45 - 13:30