Over the last several years, the perception of cryptocurrencies has shifted drastically. Earlier in the year, several major companies announced a more open-minded approach to Bitcoin, accepting it as payment for product and services.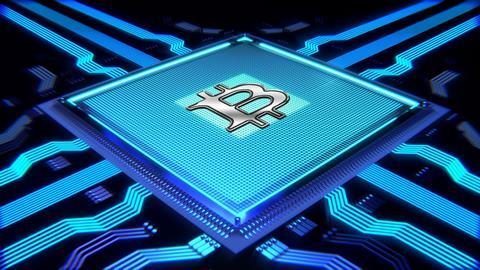 In August, the second-largest US mortgage lender, United Wholesale Mortgage, which made its public debut in January via a special purpose acquisition (SPAC) merger, announced plans to accept cryptocurrency for home loans in what was billed as a first for the national mortgage industry.
This week, CNBC reported that Mastercard is preparing to announce that any of the thousands of banks and millions of merchants on its payments network can soon integrate crypto into their products.
"We want to offer all of our partners the ability to more easily add crypto services to whatever it is they're doing," Sherri Haymond, Mastercard's Executive Vice President of Digital Partnerships, said.

"Our partners, be they banks, fintechs or merchants, can offer their customers the ability to buy, sell and hold cryptocurrency through an integration with the Baktt platform."
Meanwhile, Bitcoin's recent rally has brought back optimism to the digital currencies market. The Fidelity Director of Global/Macro, Jurrien Timmer indicated that the ongoing rally in Bitcoin could continue towards new record heights over the next two years, Markets Insider reported.
Based on his proprietary supply-and-demand model, Timmer sees Bitcoin reaching USD 100,000 by 2023 as momentum traders begin to buy into the recent rally.
"This rally has come with little fanfare and doesn't seem driven by momentum chasers. The percentage of coins held by short-term 'tourists' is down to just 15%. This tells me there could be room to run if momentum chasers pile in," Timmer said.
AGM Group Holdings Inc. announced yesterday that "it has entered into a strategic partnership with Meten Holding Group Ltd, a partnership that will primarily focus on research and development support for blockchain applications, and in establishing a supply chain for cryptocurrency mining.
The agreement includes an initial order from Meten for 1,500 Bitcoin mining machines worth US$12 million. Meten also has an option to purchase additional machines.
AGMH through its strategic partnership with HighSharp Electronic Technology Co,
HighSharp has built a cutting-edge R&D capability with engineers who are experts in blockchain and related technologies, which is also the major reason why Meten chose to partner with AGMH.
Mr. Chenjun Li, Co-Chief Executive Officer of AGMH, commented:
"We are delighted to partner with Meten to further develop a blockchain ecosystem that integrates technology, products, sales and service. Building on our recently announced AGMH-HighSharp partnership, we see growing demand for our high-performance mining hardware and related computing equipment.

"These partnerships further validate our position in the cryptocurrency mining world. Looking ahead, we are optimistic in our ability to help mining clients to augment their computing power, enabling their success in the rapidly growing cryptocurrency industry while generating value for our shareholders."