Programming Director, Association of Certified Financial Crime Specialists - ACFCS
Beata Wiśnicka is the most recognizable person in the areas of AML and cryptocurrency risk management in Poland. A speaker at many financial and banking conferences, for example at the Conference on "Counteracting Money Laundering in Banking Systems" for all Units of the Central Investigation Bureau of the Police of the European Union. Speaker at the Copernican Digital Forum 2020 with the participation of 8,000 viewers. Mentor in the Shesnnovation program - Perspektywy Women in Tech. Guest in Compliance Time Podcast, episode 12 "Share the knowledge". Over 1,000 training participants, including the Cryptocurrency Bank from Switzerland - Falcon Bank or HSBC in London.
Approximately $ 300,000,000 worth of cryptocurrency projects were managed. Beata creates AML procedures, processes, and policies for Cryptocurrency Exchanges. He supports Fintechs in AML processes and in obtaining KIP licenses.
Professional experience and cooperation with many obligated institutions allowed her to thoroughly analyze and evaluate global AML systems, and thus develop an innovative approach to the effective implementation of processes.
The most important thing in her daily work is to protect people who are victims of money laundering and terrorist financing, which is why she set up her YouTube channel, where she educates people for free, "How not to get scammed".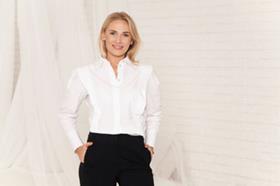 My Sessions
The EU's Anti-Money Laundering and Countering Financing of Terrorism (AML/CFT) Proposals: What Will They Mean For Your Organisation?
6 April 2022, 17:00 - 17:45 GMT