Director of Sustainability, University of Pittsburgh
Dr. Aurora Sharrard is the Director of Sustainability at the University of Pittsburgh, leading Pitt's Office of Sustainability, cross-departmental sustainability staff, and University-wide sustainability strategy, activities, policies, collaborations, and partnerships. The Pitt Sustainability Plan guides these efforts with 61 sustainability goals at the intersection of equity, environment, and economics. Building on decades of Pitt progress and successes, Dr. Sharrard and her colleagues work daily across the spectrum of sustainability, including reducing greenhouse gas emissions, incorporating sustainability into the curriculum, providing access and opportunity to all, transparently communicating progress, and embedding a culture of sustainability into the University of Pittsburgh so that it's a sustainability leader in every scale, from campus to international.
Prior to joining Pitt, Dr. Sharrard worked at Green Building Alliance (GBA) for 11 years, ultimately serving as its Executive Director. She led the nonprofit in advancing innovation in the built environment by empowering people to create environmentally, economically, and socially vibrant places. GBA is one of the oldest regional green building organizations in the United States, with a focus on innovative, evidence-based, and collaborative work throughout Western Pennsylvania.
Dr. Sharrard serves on boards for the Southwestern Pennsylvania Commission, Fair Shake Environmental Legal Services, and Will Allen Foundation. She co-chairs Pittsburgh's Higher Education Climate Consortium and serves on the Advisory Council of the Association for the Advancement of Sustainability in Higher Education's (AASHE).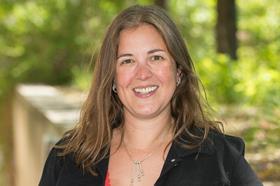 My Sessions
Moving beyond climate metrics: Considering how other environmental, social and governance data metrics will mature in 2022 and beyond
9 March 2022, 19:30 - 20:15