Partner, Peters & Peters Solicitors LLP
Anna is a leading practitioner in the sanctions sphere.
She advises on all aspects of sanctions compliance, assisting with investigations into suspected breaches and related reporting obligations, and representing individuals and corporates in contentious proceedings. She also has a broad financial crime and investigations practice, including fraud, anti-money laundering, prosecutions, extradition and civil recovery.
Anna is recommended as a Global Leader on International Sanctions in Who's Who Legal (Trade & Customs 2020), which describes her as "highly knowledgeable" in the area. One source notes, "she displays considerable focus in the sanctions space and has a real depth of expertise."
She is experienced in challenging UN and EU sanctions designations, having worked on the first UK judicial review of the implementation of EU sanctions as well as a number of annulment applications brought in the EU General Court.
She recently contributed to the recently published edited collection on 'Corruption, integrity and the Law : Global Regulatory Challenges' which is part of the Routledge series on The Law of Financial Crime. She wrote a chapter on the use of financial sanctions as a weapon for combatting grand corruption.
Anna holds a doctorate in anti-money laundering regulation and taught public law and human rights law at the University of Westminster before going into private practice.
She sits as Consultation Secretary on the committee of the Fraud Lawyers Association (FLA) and is consultant adviser to Thomson Reuters Practical Law, as a member of the Consultation Board for Business Crime & Investigations. She is a member of the Society of Legal Scholars (SLS) and the Defence Extradition Lawyers' Forum (DELF).
Anna is an Associate Fellow of the Royal United Services Institute (RUSI), assisting the Centre for Financial Crime and Security Studies (CFCS) with their research on the design and implementation of sanctions by the US, EU and UK. She regularly publishes and speaks on a variety of topics relating to financial crime and sanctions, in the UK and abroad.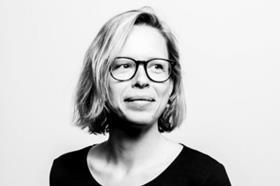 My Sessions
The Tools of First Resort
Oct 27, 2021 12:15 PM