Attorney/Consultant in AML/CTF/CPF
Andrew Dalip, Jr. is an attorney-at-law and AML/CTF/CPF consultant. In his home country of Trinidad and Tobago, he was responsible for developing and implementing targeted financial sanction mechanisms under United Nations Security Council Resolutions, designating targets and freezing their assets. He also piloted his country's first submission to successfully add an individual to the United Nations ISIL, Da'esh and Al-Qaida global sanctions list. Andrew has deep experience in the FATF Mutual Evaluation, Enhanced Follow-up and International Co-operation Review Group Processes, and worked with national authorities to successfully remove Trinidad and Tobago from the FATF "Grey List". One of his current projects is developing a methodology for national proliferation financing risk assessments to comply with the revised FATF Recommendation 1. He holds the CAMS, Certified Global Sanctions Specialist and CAMS-Audit designations, as well as the degrees of Bachelor of Laws (Honours) and Master of Science (Distinction), and is a Certified Assessor under the FATF 4th Round Methodology.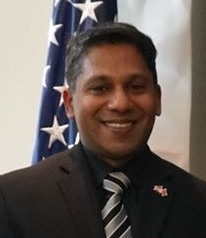 My Sessions
The FATF's Revised Recommendations and Proliferation Financing Targeted Financial Sanctions: Bridging the Gap between a Rules-Based Standard and a Risk-Based Approach
30 March 2022, 11:45 - 12:30 GMT
Move Towards Sanctions for Cyber, Corruption, Election Fraud, Climate Control and Human Rights: What to expect in 2022 and Beyond?
30 March 2022, 14:30 - 15:15 GMT