CIPM, CCEP-I, Managing Partner, Fakos – Data Privacy & Compliance Consultancy
Brazilian Privacy and Compliance Consultant, Professor and Lawyer. Author of the book "Ethics and Transparency - A Path to Compliance". Author of the book "As Políticas de Leniência Antitruste e Anticorrupção Nacionais e as Lições Estrangeiras". Certified Information Privacy Manager (CIPM). Certified Compliance and Ethics Professional (CCEP-I). Certified Financial Compliance Professional (CPC-F). Ll.m in Corporate Law (Getúlio Vargas Foundation - FGV). Master of Procedural Law (Espírito Santo Federal University – UFES). Specialist in building a Corporate Culture based on Ethics, Transparency and Respect. Experienced in Corporate Risk Analysis and Management, as well as in Protecting Corporate Reputation and Crisis Management. Enthusiast on building a more ethical and transparent business environment.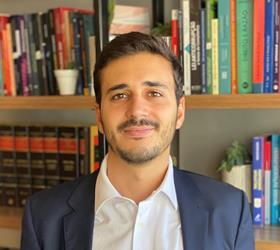 My Sessions
LinkedIn and Yahoo Pulled Out of China. Will Your Business Survive China's Increasingly Tough Digital Regulations?
Tuesday 15 March 2022 - 13:30 - 14:15 PM (CST) | 5:30 - 6:15 AM (UK Time)