Data Protection & Privacy Consultant and Cybersecurity Program Implementer, Inperspective Business
Alex is a lawyer with 15 years of experience, passionate about online businesses and especially e-commerce. He is certified as a Data Protection Officer (2018) and a Cybersecurity Program Implementation Manager (ISO 27032) - 2020 by PECB. Alex is also certified as an Expert in Legal Design after obtaining a certification from Legal Creatives in 2021.
Alex founded a successful Data Privacy Consultancy company in 2017, offering privacy advice and support to internationally-owned companies both in Romania and within the European Union.
In his professional career, he has gone through several commercial merger experiences and was implicated directly in the due-diligence pre-merger procedures and has an extensive overall 11 years of e-commerce legal experience working with several web-shops and e-commerce startups across Europe.
He strives to bring good privacy-related knowledge in the Romanian market and throughout the world engaging in privacy and business panels in Austria and Romania and is a Chapter Chair in Bucharest for OneTrust. Alex also writes articles on legal and privacy subjects which are being published in one of the most valuable online business and e-commerce news magazines called Start-up.ro.
Currently, Alex represents several Romanian companies as a Data Protection Officer and offers personal data protection (GDPR), e-privacy consulting, Cyber-Hygiene, and in-house training services within his company - Inperspective Business (www.inperspective.ro).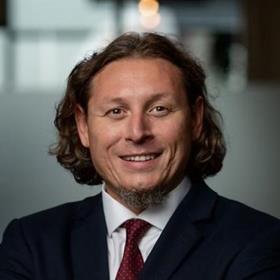 My Sessions
The EU's Game-Changing AI Act: What it means and Where it'll take us
Day 2, Thursday 28th September 2023, 11:00 - 12:00 BST
Data Protection & Privacy Hub