Head of Compliance, Office of Financial Sanctions Implementation
Aimee is the Head of Compliance at OFSI, responsible for overseeing OFSI's compliance enforcement cases. The Compliance team's work includes investigating potential breaches self-reported by companies and individuals as well as proactive compliance work, and imposing monetary penalties for financial sanctions breaches when required.
Aimee previously worked as an investigator at the Ministry of Defence, the Charity Commission and the General Optical Council, and has also worked for an MP as a Parliamentary Assistant and Constituency Caseworker.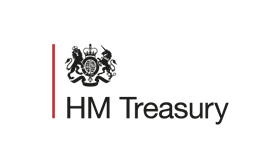 My Sessions
Getting to grips with the essentials of an effective sanctions compliance programme in order to keep in line with regulatory policies in any legislative environment (state, national, and international laws).
25 January 2022, 11:45 - 12:30 GMT