DPO Exin, CISO, CISM, IT Risk Pro, DPO – Executivo de Proteção de Dados, Pixeon Medical Systems
Computer Scientist and Digital Lawyer, Specialist in Cyber Crimes, PCI-DSS, ISO 27001, Compliance, Privacy and Data Protection.
MBA in Electronic Law from EPD, MBA in Business Management from FGV and University of Irvine in California.
DPO Certified by EXIN, IAPP and ABNT commissions member.
Writer, Consultant, Professor and Speaker on the topic of Virtual Crimes and Data Protection.
Author of the books pela Editora SENAC:
Segurança em Computação em Nuvem, 2016.
Gestão Segurança e Infraestrutura de TI, 2017.
Segurança da Informação em Bigdata. 2021.
Co-autor da 1ª edição do Manual de Implementação da LGPD, pela editora RT em 2019 e a 2ª Edição em 2021.
Currently is the executive of Data protection at Pixeon Medical Systems.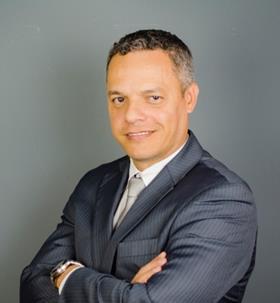 My Sessions
GDPR Compliant? The Extra Steps You'll Need to Take to Comply with Brazil's LGPD
Wednesday, 26 January, 09:00 AM - 09:45 AM (Brasilia Time) | 12:00 PM - 12:45 PM (UK Time)
Privacy as a Fundamental Right in Brazil: What Are the Implications?
Wednesday, 26 January, 16:00 PM - 16:45 PM (Brasilia Time) | 19:00 PM - 19:45 PM (UK Time)