Chair of Cyber Law & Governance, Swiss Cyber Institute
Yanya Viskovich is a cybersecurity and data protection advisor, speaker, and trainer. Her interdisciplinary, human-centered, and organisational systems-thinking approach to cyber resilience is shaped by 16+ years' experience advising on and managing strategic, legal, national security, and operational risks for large organisations across industries, continents, and in conflict zones. She has worked in Europe, the Middle East, the Americas, and Australia – first as a criminal prosecutor prosecuting financial crime, cyber and privacy offences, and leading capacity-building projects for law enforcement agencies, and then in a variety of strategic, policy, legal and operational roles in the United Nations, ICRC, and in the private sector with large multinationals.
Yanya now resides in Zürich, Switzerland, where she serves as the Swiss Cyber Institute's Chair of Cyber Law and Governance Working Group, furthering dialogue and thought leadership. Combining the legal, strategic and policy aspects of cybersecurity and data protection with the human behavioural and organisational systems aspects of compliance, Yanya works with companies to help strengthen their cyber resilience using Applied Improvisation, focusing on their organisational culture, cross-functional team communication and dynamics, and agile ways of working. Yanya regularly publishes and speaks on cyber, data, ethics and AI issues. She is a Member of the Advisory Board of IDC Europe, and is an expert ethics advisor to the European Commission's Horizon 2020 programme. She regularly guest lectures on data protection at the University of St. Gallen in their DPO CAS program, provides pro-bono cybersecurity and data protection advice to deep-tech startups, and is actively involved in the Atlantic Council's annual international cyber crisis simulations.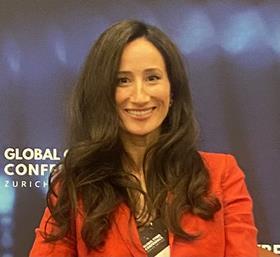 My Sessions
Draft EU Legislation You Need to Know: AI Act, Cyber Resilience, Data Act and More
29 November 2022, 13:00 - 13:45 GMT