CIPP/E, CIPP/US, CIPP/C, CIPM, CIPT, FIP, CDPSE, CISO & DPO, Coosto
Victoria van Roosmalen has a strong technical background with a decade of practical experience in information technology, data protection, and privacy. As a CISO and DPO, she is responsible for the data protection and data privacy governance at Coosto—an all-in-one social media management product ranked no. 1 in the Netherlands.
She is an ambassador of ISACA's SheLeadsTech program and serves the IAPP as a Training Advisory Board member. Victoria holds various industry certifications, speaks at information security and data privacy conferences across Europe, and participates in working groups of new industry standards and materials—such as the NIST Privacy Framework. In 2019, she was recognised among 200 individuals in Europe for making significant contributions to the security and privacy sector.
Victoria is passionate about technology—including its ever-promising possibilities and opportunities. Yet, concurrently, she also recognises its potential adverse effects and is not afraid to challenge any devil that lingers in the details. Committed to providing a safer future, Victoria is determined to empower technological advancements and its aimed benefits with proper controls.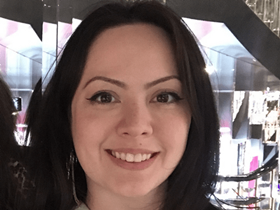 My Sessions
Fundamentals of Privacy for Security Professionals [Sponsored by Exterro]
Wednesday 16th February 2022, 19:00 - 19:45 GMT