CISM, Data Protection Officer, FNB South Africa
Tsholofelo Rantao is a Data Protection Officer at FNB. With a background in Programming Tsholo obtained four qualifications from the University of Johannesburg, namely National Diploma in Business Information Technology; BTECH Information systems; BCom Honors IT management, MCom IT Management. She's worked as a Quality Assurance Tester at K2 workflow solutions( 1 Year); IT Assurance Associate at PwC (1 Year); Cyber Security Specialist (3 years) at PwC. She's a mentor and would love to see more African females dominate Cyber security and Data Protection industry.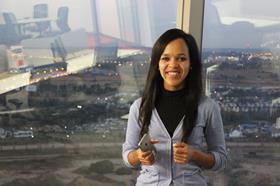 My Sessions
Vendor Risk Management: Can You Trust Vendor Risk Questionnaires?
29 June 2022, 08:00 - 08:45 BST