Managing Director, 1st Life Group
TONI MCLELLAND MSc resides in London England UK and spends time in South Wales. She describes herself as a Critical Friend, Business Mentor, Crisis navigator & Accountability Partner. She is passionate about navigating leaders through business development, crisis and change management in her work around organisational culture.
Toni's work is solution focused using human centred approaches that assess behaviour learning and environment for best results.She is a champion for Equity Diversity and Inclusion practices which underpins her specialist knowledge in Care, Special Education and Criminal Justice overseeing multi-million-pound budgets and up to 540 multidisciplinary staff. Whilst strategically overseeing services for young people and vulnerable groups, she was an original trident member, assisted with the rollout of diversity training for the metropolitan police from the Stephen Lawrence inquiry- Macpherson report and has been on critical incident panels whilst leading on youth crime.
Having had a career with the Ministry of Justice and Home Office UK Central Government spanning over 20 years she has a wealth of knowledge embedding sustainable practices within organisations. Empowerment is embedded within her work as a management consultant and inspirational speaker, she has been described as that 'safe pair of hands', fairy dust personified and sprinkles much #ToniFairyDust everywhere she goes and, in her work, to make a difference.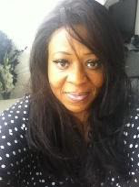 My Sessions
Phishing Attacks: Why Do Some People Always Take the Bait?
Wednesday 16th February 2022, 19:00 - 19:45 GMT