SVP Global Channels and Alliances, Appgate
An award-winning executive with more than 28 years in in-formation technology. Tina Gravel is SVP Global Channels and Alliances at Appgate, a secure access software and ser-vices company. Tina is known as a cybersecurity influencer and has received countless awards for her work; Top Gun 51 Channel Chief by Channel Online in 2019, Women of the Channel (7 years). CRN Top Executive of the Channel (3 years).
In June 2020, Tina was named #58 on a Global list of IIOT influencers by Onalytica and in August of 2021 as an honoree on the Channel Futures DE & I 101 list and one of 50 Top Tech Women Influencers by Award Magazine in August of 2021. You can reach her at @tgravel tinagravel.com or ap-pgate.com.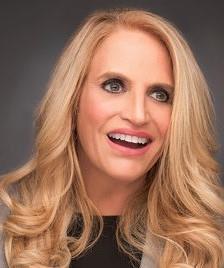 My Sessions
The Global Cyber-Pandemic; Work's New Normal and the Increased Battles for Cybersecurity
Tuesday 30 November 2021 - 14:00 PM - 14:45 PM (GMT)