Director of Thought Leadership, LRN
Susan Divers is the director of thought leadership and best practices with LRN Corporation. She brings 30+ years' accomplishments and experience in the ethics and compliance arena to LRN clients and colleagues. This expertise includes building state-of-the-art compliance programs infused with values, designing user-friendly means of engaging and informing employees, fostering an embedded culture of compliance, and sharing substantial subject matter expertise in anti-corruption, export controls, sanctions, and other key areas of compliance.
Prior to joining LRN, Mrs. Divers served as AECOM's Assistant General for Global Ethics & Compliance and Chief Ethics & Compliance Officer. Under her leadership, AECOM's ethics and compliance program garnered six external awards in recognition of its effectiveness and Mrs. Divers' thought leadership in the ethics field. In 2011, Mrs. Divers received the AECOM CEO Award of Excellence, which recognized her work in advancing the company's ethics and compliance program.
Before joining AECOM, she worked at SAIC and Lockheed Martin in the international compliance area. Prior to that, she was a partner with the DC office of Sonnenschein, Nath & Rosenthal. She also spent four years in London and is qualified as a Solicitor to the High Court of England and Wales, practicing in the international arena with the law firms of Theodore Goddard & Co. and Herbert Smith & Co. She also served as an attorney in the Office of the Legal Advisor at the Department of State and was a member of the U.S. delegation to the UN working on the first anti-corruption multilateral treaty initiative.
Mrs. Divers is a member of the DC Bar and a graduate of Trinity College, Washington D.C. and of the National Law Center of George Washington University. In 2011, 2012, 2013 and 2014 Ethisphere Magazine listed her as one the "Attorneys Who Matter" in the ethics & compliance area. She is a member of the Advisory Boards of the Rutgers University Center for Ethical Behavior and served as a member of the Board of Directors for the Institute for Practical Training from 2005-2008. She resides in Northern Virginia and is a frequent speaker, writer and commentator on ethics and compliance topics.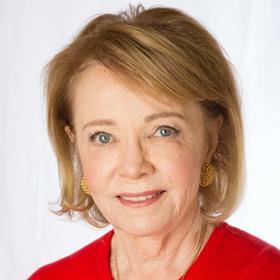 My Sessions
The Transatlantic Data Privacy Framework (TADPF): Will It Survive Schrems?
30 November 2022, 19:00 - 19:45 GMT