Chief Customer Officer, Egress Software Technologies
Sudeep Venkatesh is a noted expert on data protection, bringing two decades of industry and technology experience in this area. His expertise spans the protection of data in both structured and unstructured data ecosystems, with an emphasis on solving real-world business problems through encryption, authentication, and key management. He has an in-depth understanding of regulatory compliance standards, including the EU GDPR, PCI and NYDFS, etc. Sudeep has worked on numerous data security projects with Fortune 500 firms in the US, the UK and globally.
As the Chief Customer Officer, Sudeep leads the Customer Experience team, which helps ensure that customers are quickly gaining value from Egress products to meet their business requirements. Prior to this, he was the Global Head of Pre-sales for the Data Security division of Hewlett Packard Enterprise (HPE), leading a global team of Sales Engineers. Sudeep joined HPE through its acquisition of Voltage Security, where he was part of the executive team.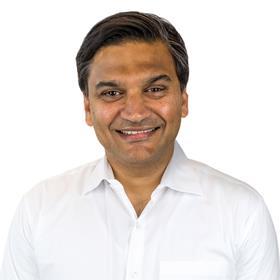 My Sessions
Should Data Protection Experts Also Be AI Experts?

30 November 2022, 12:00 - 12:45 GMT
Emerging Trends in Data Governance: What You Need to Know to Stay Ahead
30 November 2022, 16:00 - 16:15 GMT
Emerging Risks in Artificial Intelligence: Bias, Discrimination and Security
30 November 2022, 18:00 - 18:45 GMT