LLM, FIP, CIPM, CIPP/E, CIPT, Founder and Director, PrivacyOneStop
Stevan is the Founder and Director of a consultancy firm PrivacyOneStop. Prior to starting the consultancy business, he provided privacy consultancy services while working in a law office preceding to holding a senior privacy position at Etihad Aviation Group, running privacy programmes for its airline, travel and loyalty businesses in more than fifty jurisdictions.
Stevan's expertise includes all aspects of implementing the GDPR, CCPA and other privacy laws, from building and running privacy programmes, to advising and supporting business-as-usual on privacy matters. He has spoken at a number of offline and online events including PrivSec Dublin and has been publishing articles on his privacy blog and with the IAPP and GRC World Forums.
He holds a master's degree in law, and he is a Certified Information Privacy Manager, Certified Information Privacy Professional/Europe, Certified Information Privacy Technologist and Fellow of Information Privacy under the IAPP.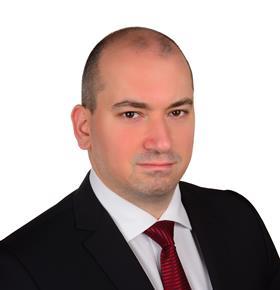 My Sessions
Exploring UAE's Federal Data Protection Law: What It Means for Your Company's MENA Operations [Sponsored by Exterro]
Wednesday 16th February 2022, 11:00 - 11:45 GMT