CertIFR, CNAP, Finance & Compliance Manager, Anera
Certified in International Financial Report, CertIFR and certified Nonprofit Accounting Professional, CNAP. Holds a Specialized High Studies Diploma in Feasibility Studies and in Public Finance
More than 22 years of professional experience in financial management and compliance in the internal non-profit organizations sector. Has extensive experience in setting up organizations' regulations, policies and procedures. Field of experiences encompass accounting, budgeting, financial reports and statements in addition to capacity building.
Currently employed at Anera Lebanon branch as Finance & Compliance Manager. Plays a vital role in Anera as Compliance Manager thru:
- Facilitate compliance with policies, laws and regulations and risk management.
- Supporting Anera in the key areas including Compliance Risk monitoring and reporting.
- Ensuring compliance with Anera's internal policies and procedures as well as donor regulations.
- Responsible for all financial and compliance functions in the programs, including accounting, payments and banking, payroll, budgeting, financial reporting, grants financial management and compliance to donor rules.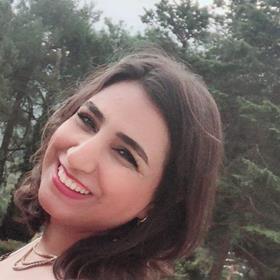 My Sessions
The Challenges and Opportunities of Cross-Border Compliance: Managing Risk in a Globalised World

25th January 2023, 10:00 - 10:45 GMT