Senior Associate, Wilmer Cutler Pickering Hale and Dorr LLP
Shannon Togawa Mercer is a Senior Associate in WilmerHale's Cybersecurity and Privacy practice group. She advises clients on a variety of matters related to cybersecurity, privacy, and US and European data protection laws. Her practice includes advising clients on the legal and practical aspects of data transfers.
She joined WilmerHale from the London location of a large global law firm where she practiced corporate law with a particular focus on European data protection and cybersecurity. She previously worked as a national security, technology, and law associate for the Hoover Institution at Stanford University. She also served as the managing editor of the prominent US national security blog, Lawfare. Prior to practicing law, Shannon worked in finance and management consulting in New York.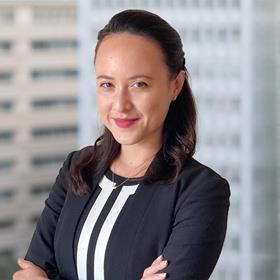 My Sessions
September 22, 2021 3:00PM (BST)
International Data Flows: Key Cases and Decisions since Schrems II and what we have learnt