Head of Legal, Head of Privacy, General Counsel Loyalty Group, Etihad
Mr. Ahmed, a seasoned legal and compliance leader, focuses on commercial, privacy, cyber security and technology law. He also has experience in large scale commercial transactions, board and C-level advice on important contractual, regulatory, international litigation, corporate law (M&A, Joint ventures, bankruptcy, governance), and compliance matters. Shahab has lived and worked in US, Europe and Middle East & Africa for global companies.
Mr. Ahmed is Head of Legal at Etihad Airways and Etihad Aviation group based in United Arab Emirates. Mr. Ahmed was also a Legal Director at Microsoft Corp. in Redmond, USA for almost 10 years, where he held a variety of roles such as Director of International legal, Director of data protection, Director of antitrust compliance as well as Director of government affairs and public policy.
Before joining Microsoft, he held roles at Fortune 500 organizations including IBM, Pricewaterhouse, Target Corporation and United Healthcare Group related to privacy and compliance.
He has a Bachelor's degree in Information Technology, a MBA in strategic Management and a JD degree (US qualified Attorney). He has also completed post doctorate technology policy work at Harvard University. Shahab Ahmed is a frequent speaker and author on legal and compliance issues.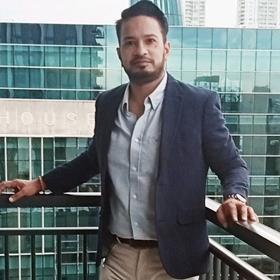 My Sessions
Privacy, Security and Digital Policy Update: North America
Wednesday 17th May, 18:30 - 19:15 BST