Consulting Partner – Cybersecurity & Risk Services, Wipro
Scott has conducted strategic engagements with FTSE 100 and Fortune 1000 companies including SOC design and optimisation, MSSP strategy, end user strategy DevSecOps, Iot, IIot and OT, micro segmentation, and advanced Idam engagements involving both Idam and CIAM. Scott has also been involved in the invest and market analytics space, building out go to market strategies and advising on M&A activities.
Scott has had a successful 39-year career in IT where he has specialised in a number of highly technical, operational and strategic areas. Having started his career in the banking sector as an IBM mainframe operator in the analytics team, he has been in the security business for well over 20 years.
Scott has a wide range of experience, mainly in the defence industry, large global enterprises, FTSE 100, Fortune 1000 and public sector organisations, holding leadership roles in both delivery and thought leadership functions.
Always keeping abreast of macro and micro cyber risks, Scott has close links into the threat intelligence industry and has been tasked with developing cyber security resilience frameworks and advisory work for CNI clients. He also has substantial hands-on experience with adversary tools and has written detection and response rules to counter unknown and known emerging cybersecurity threats.
Scott is regarded as a highly effective advisor, consultant and architect, having held previous roles as a senior director at Gartner, a director at CGI, the deputy chief security architect at IBM UKI, the EMEA Global Architecture lead at Trustwave. He is dedicated to maintaining tier one standards and deep industry knowledge.
Scott holds an MSc in Cyber Security from Royal Holloway the University of London and a BSc from the University of Bradford in Electronic Imaging. Scott is also a certified master consulting Architect, awarded by IBM.
Outside of work Scott enjoys cycling, angling, reading and spending time with his young daughter.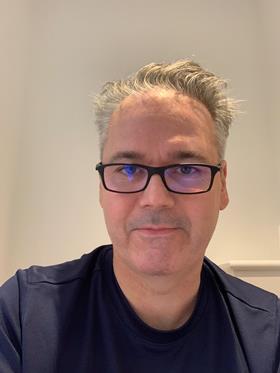 My Sessions
Cyber Threat Landscape: Reviewing 2022 and Looking Ahead to 2023
Stream 2, 29 September, 10:30 - 10:55 BST