Specialist, Privacy and Data Protection, MTN Ghana
Raynolds is a Certified Data Protection and Privacy Practitioner trained on the Ghana Data Protection Law, EU-GDPR, and other applicable Data Privacy Regulations.
He is an accountability enabler who leverages on translating Data Protection legal requirements into risk-based robust, verifiable, and enforceable actions and controls
He advises a broad range of private and public sector organizations on data protection Governance, Regulatory, and Compliance. He is a Project Team Member of the NIST Privacy Workforce, working with other experts on Data Processing Ecosystem Risk Management.
He holds an MBA in Management Information Systems and is a fellow of the Ghana School on Internet Governance and Global Network for Advanced Management.
Raynolds' experience in data protection extends to facilitating training modules for organizations and individuals by offering a high-level practical understanding of the law, policy, and practice as well as tearing apart, the legal, behavioral and technical aspects of data protection.
Raynolds sensitizes the general public on their rights and freedoms as data subjects and points data controllers/processors to their obligations under the law to enable transparency and accountability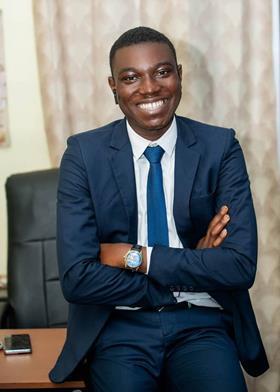 My Sessions
Privacy, Security and Digital Policy Update: Africa
Wednesday 17th May 2023, 13:30 - 14:15 GMT