Raneen is the Data Privacy Lead for the global financial services firm experienced in risk-mitigation products and reinsurance solutions. She is currently based in Dubai and is responsible for implementing data privacy across the gulf region.
Prior to joining Aon, Raneen started her career in Europe as a Privacy and legal consultant at a secondment agency in the Netherlands. She worked across various national and international industries and helped them with implementing the GDPR, support business units in their legal and regulatory requirements and inform and advise the management regarding privacy and security risks. Raneen also worked at Royal Dutch Airlines as a Privacy Officer, where she was part of the Privacy team and advised regarding aviation (international) topics and queries.
Raneen is experienced in implementing privacy frameworks, advising management and making the translation from legislative requirements to practical approach. She has published easy practical manuals which translate the privacy law in approachable standards. She is also in possession of the CIPP/E.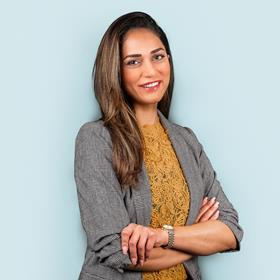 My Sessions
Privacy, Security and Digital Policy Update: Middle East and North Africa
Wednesday 17th May 2023, 09:00 - 09:45 GMT