Author, Harvard Business Review, Global Vice President Consulting Services
Onur Korucu has started and continued her professional life in multinational professional services companies such as KPMG, PwC and Grant Thornton. She had the opportunity to work as an experienced consultant and part of senior management in different world geographies. Recently she worked as a GRC, Cyber Security and Data Protection senior manager within Avanade UK & Ireland before moving into her new role; Global Vice President of Consulting Services, Technology and Law at one of the Microsoft partners, TerzionDX, which produces AI, robotics and automation solutions, and also provides infrastructure services with a focus on security. She is also an advisory board member of GovernID, a data protection and privacy-enhanced technology company.
She is an information security, compliance, and privacy professional focused primarily on emerging technologies from information security and data protection perspectives. On top of her technical engineering degree and M.Sc degree, she obtained her LL.M degree in Information and Technology Law. She also completed a Business Analytics executive master's program at the University of Cambridge.
She published a book about risk-based global approaches to improve data protection. She has also been publishing articles in prestigious magazines such as Harvard Business Review and Tomorrow Magazine about trending technology, cyber security and data protection, and privacy trends. She was one of the lecturers for the Cyber Security Masters programme at the universities in Istanbul and Dublin. She is a Women in Tech world ambassador, board member, and International Association of Privacy Professionals (IAPP) Ireland Chapter Chair. Onur was nominated for the GRC Role Model of the Year 2022, Technology Consulting Leader 2022 and Cyber Women of the Year 2022 awards.
Also, Onur Korucu was a professional basketball player, and she is World Wide Fund for Nature, World Wildlife Fund (WWF) volunteer global ambassador.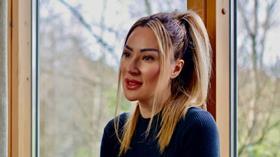 My Sessions
Ransomware as a service (RaaS)
Day 2, Thursday 30th November 2023, 15:00pm - 15:45pm GMT